What's the big idea for "fanworks"?
The main idea for Fanworks is to be a place where fan content creators can upload content (primarily videos) and earn money without any worry about copyright takedowns or cease & desists, because revenue will be split with the original Intellectual Property owner.
Where will the revenue go?
Using both skippable pre-roll ads and monthly subscriptions, money will be split between creators and IP Owners. There will be multiple tiers to sign up with.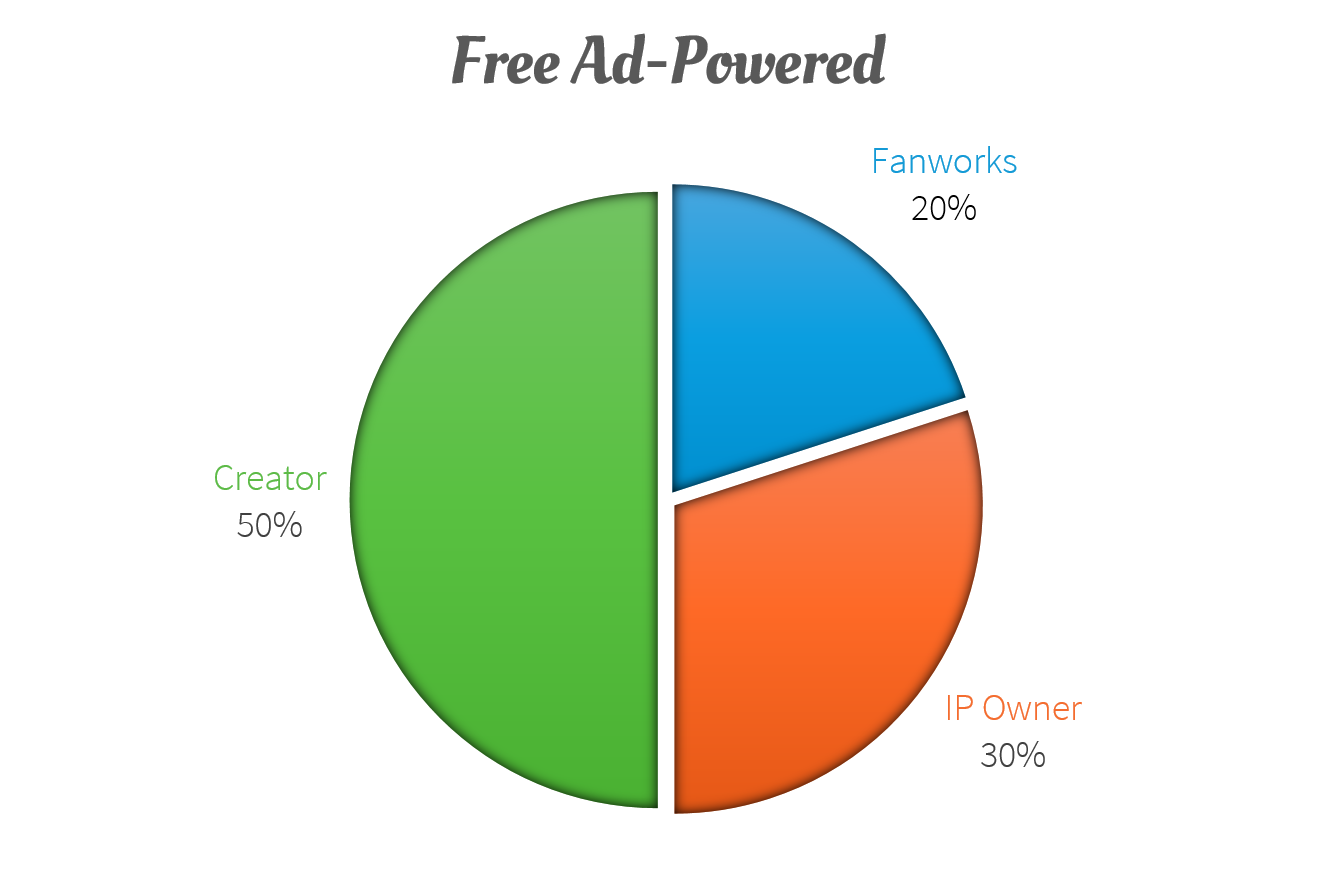 Free Ad-Powered Tier
Ads will play before videos that can be skipped after 5 seconds
50% will go to the creator, 30% to the IP Owner, and 20% to help maintain the site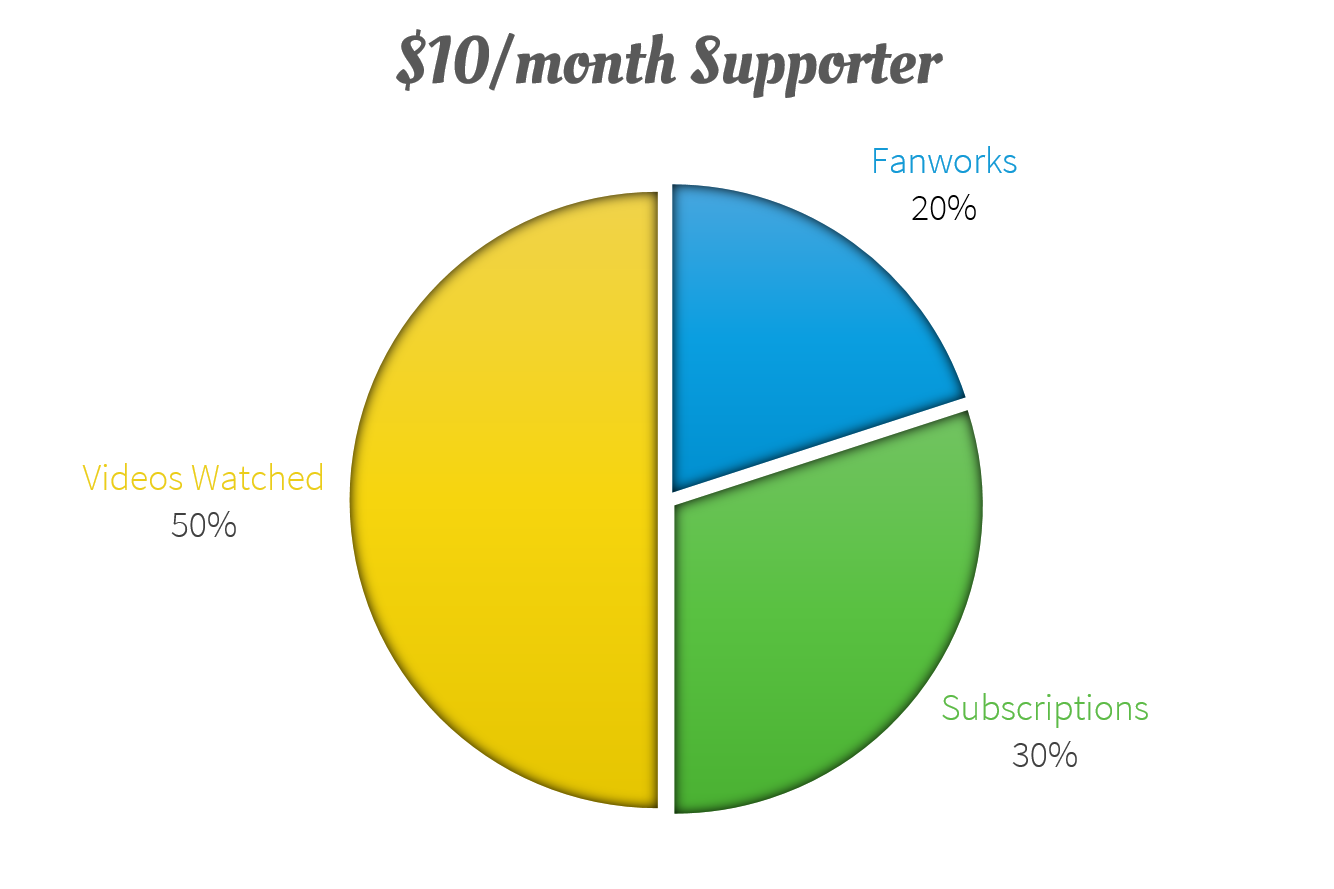 $10/month Supporter Tier
The site will be ad-free, but if users want they can keep ads turned on to further support creators, but they will be instantly skippable
50% will be split among the videos users watched that month and then split again using the ad-tier split
30% will be split among the creators users are subscribed to on top of what they earn from individual videos
Early access to new videos before they are available elsewhere and before free users
There may also be a possible $5/month Lite Tier with the same split, which will not be ad-free, but ads will be instantly skippable, and will have half the early access time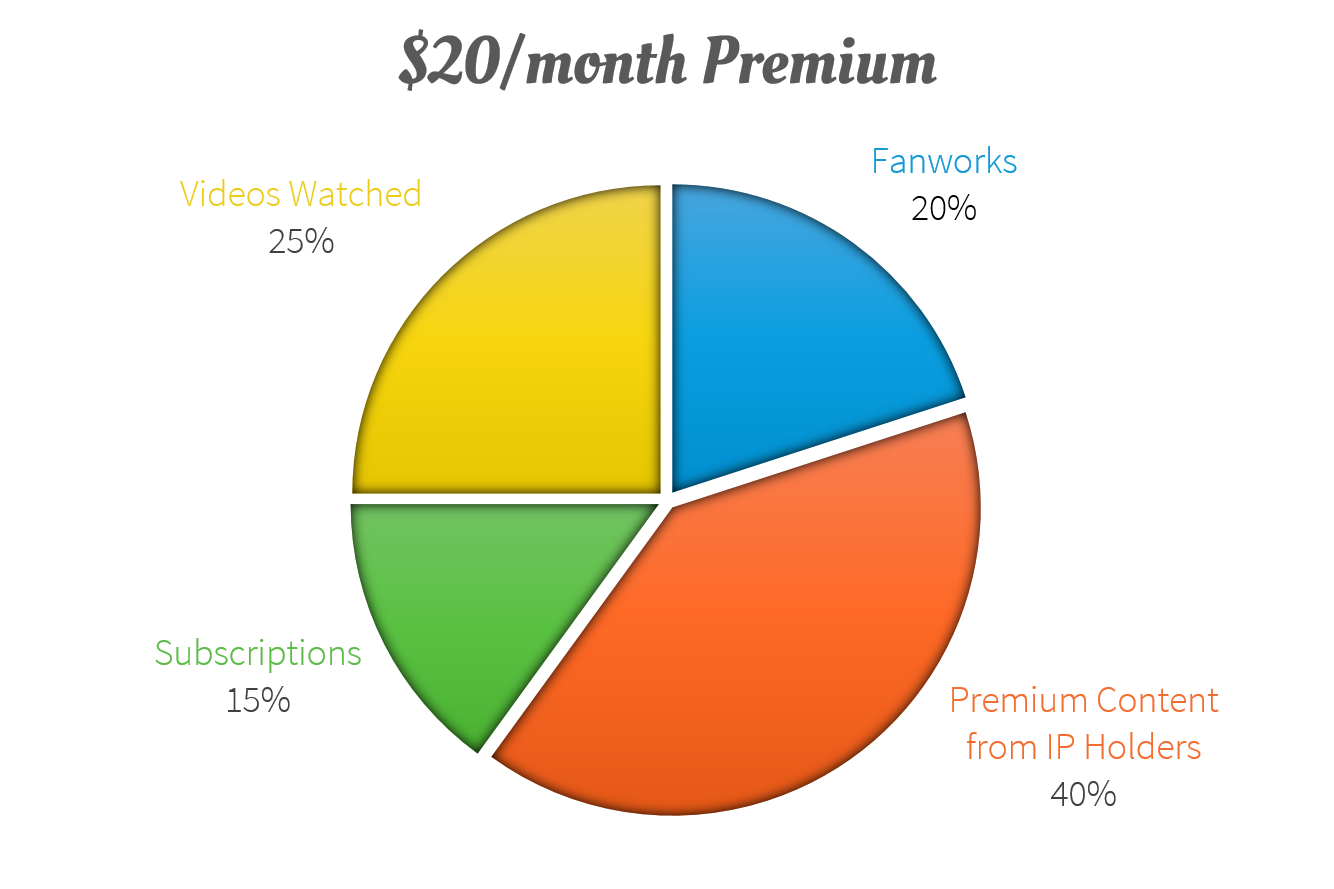 $20/month Premium Tier
All the same benefits of the $10/month Supporter Tier
IP Holders can upload their original content that we're all fans of already to watch day-of release and download to use in our own videos for the site
Why would this be good for IP Owners?
Fan-made content will exist no matter what. If an original IP is popular enough there will be fans, and with it will be fans who are inspired to make content based off of it. A good fanwork can draw in others to see what makes the source material so special which in turn can create more fans, who might create content themselves. This never-ending cycle is how a lot of today's fandoms were made and results in free-advertising for the original IP. A lot of this work wouldn't make money for either parties, but this site will allow both parties to earn revenue that otherwise wouldn't exist, encouraging fans to create more content, adding to the aforementioned cycle, and giving IP Owners a new additional source of income.
What are some features planned for the site?
A High Quality Video Player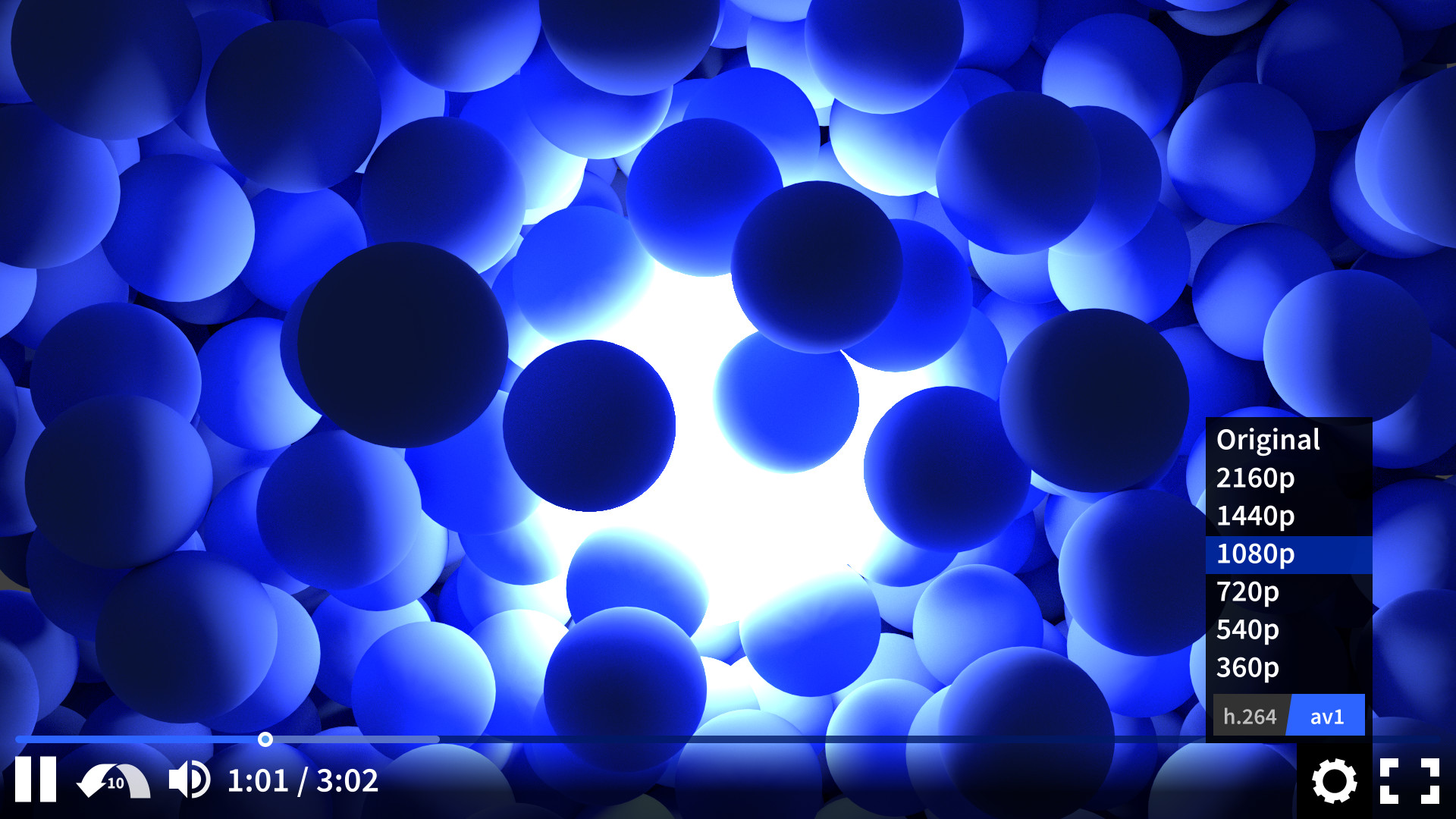 A video player that will support resolutions up to 8K and beyond, using high bitrates and modern codecs like av1; viewers will get the highest quality, along with an option to play and download the original uploaded video.
Open and Transparent with Users
We'll be as open as we can with users about things like changes to the site, any issues that may arise, taking feedback, all to be devoted to giving everyone the best experience we can!
Support for hosting more than just videos
There's more fanworks out there than just videos. We couldn't forget the amazing fanart and fan games out there. There will be a place to upload other fanworks like art or games or whatever else you'd like to share.
A place for creators to collaborate
We'll have a place where multiple creators can come together to create an awesome project. You'll be able to easily share files, discuss ideas, and track others' progress. And then once the final product is finished the revenue it earns is split with everyone who helped create it.
Content that's safe for everyone
Everything will have a rating that will show what content is safe for which viewers. Other users can moderate to make sure content is kept up to standards.
...and many more features that haven't been thought of yet!
How can I help get this idea rolling?
At this point, this is all the idea of one person. I don't have all the resources and knowledge needed to get a service as big as this going. I need all the help I can get if this is a service others want.
I need developers, designers, and even creators who would want their content hosted here and would be willing to spread the word.
Share this page with anyone you know who could help build this and anyone who would want a service like this. I really just need to get the word out right now.
You can contact me using the button below and also by leaving feedback in the comment section.
Thank you for stopping by and never stop creating!